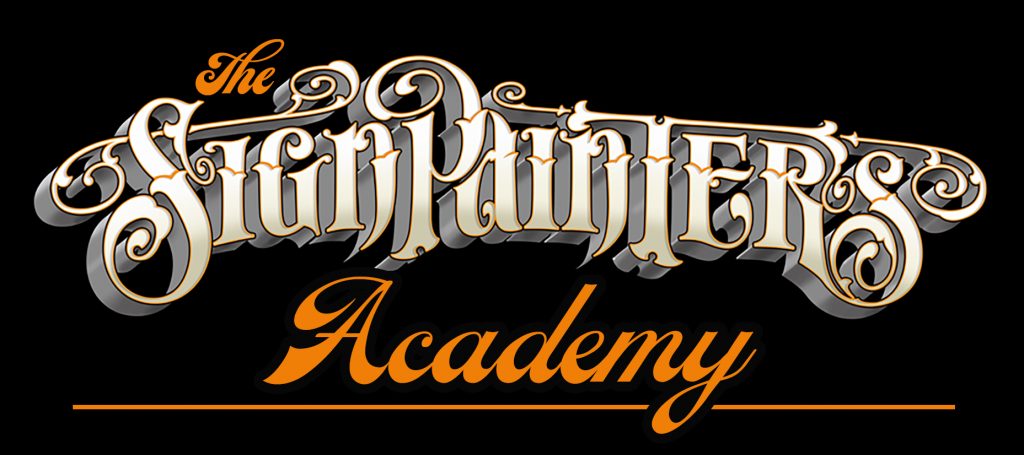 ---
Here are the courses that are available for you to choose from at the moment.
Click on each one to find out what is in store for you.
There's something for everyone, so there's no excuse for you not to realise your dreams of becoming a Signpainter.
Here's what a few students say about the courses……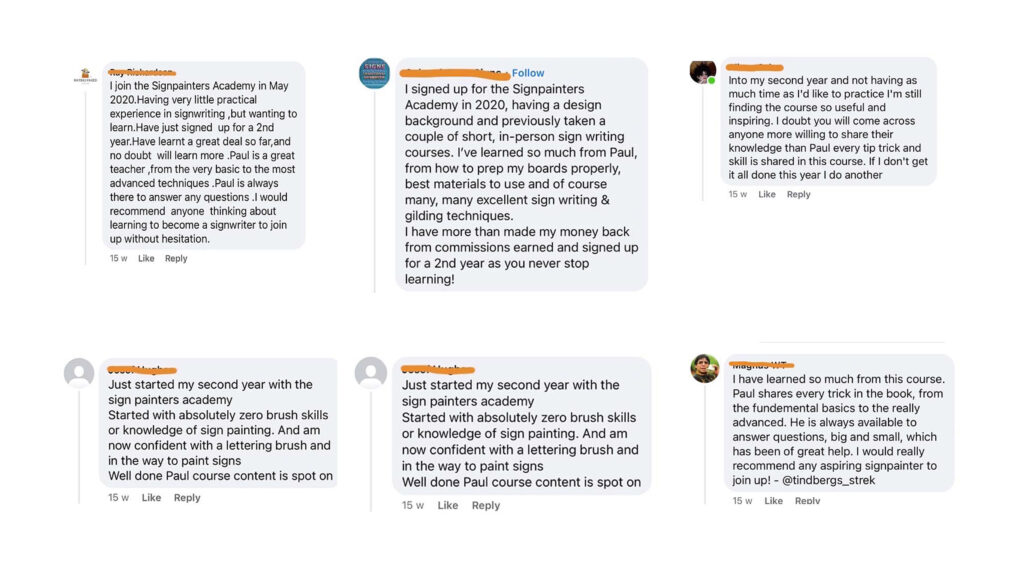 ---
I would suggest you ask yourself a few questions before you pick one. . .
Do you want to change career or retrain? . . . If yes go for the Full Course.
Do you have some Signpainting experience but want to learn much more form a pro? . . . Go for the Full Course.
Are you a complete novice and want to try Signpainting out? . . . Go for Beginners Bootcamp. (you can upgrade to the other parts later on)
Are you already pretty good but want to learn loads more techniques, tips and tricks. Things you can't learn from a book . . . Go for The 26 Letters.
Ultimately THE SIGNPAINTERS ACADEMY is the best value and the most comprehensive course available anywhere. If you are serious about learning the trade, this is the what I would do. This course is designed to fast track your progress.

Each course is filmed in realtime video showing in great detail how I produce each piece of work.
Click on the links at the bottom of the page to learn more about each course.
---
The Signpainters Academy
This is the mothership! It includes the both the BEGINNERS BOOTCAMP and THE 26 LETTERS.
The amount of skills you will be shown in this year long journey is immense. You will be taught everything I know about this craft, which even if I say so myself is very extensive!
For much more info please click the Learn More button at the bottom of the page.
---
The Beginners Bootcamp
This is designed to get you up to speed if you are a beginner or have been practicing for a while.
Saying that there are plenty of experienced students that have benefited from this course!
For full details please click the Learn More button at the bottom of the page.
---
The 26 Letters
Available Now!
Here I have painted the alphabet, again in realtime video. Each letter shows Tips, Tricks and Techniques that I have learnt throughout my 30+ years in the trade, often by mistake or happy accidents as I call them.
These are things you cannot learn from books.
There's well over 24 hours of footage in this section alone and it will give you
​​​​​​​enough news skills to last you a lifetime!
I wish I'd had something like this when I was learning. It's a wealth of information that will fast track your progress and give you a wealth of reference for your future projects.
Hit the button at the bottom of the page for more details & to purchase.
---
You can join up & get much more info by clicking the course you are interested in below . . .
Payments are taken via STRIPE. This is a 100% secure service. Similar to PAYPAL that is widely used all over the world. Check them out if you are unsure!
You also have a 30 day no questions asked money back guarantee!
PLEASE NOTE THIS IS FOR THE FULL COURSE & BEGINNERS BOOTCAMP ONLY!
THE SIGNPAINTERS ACADEMY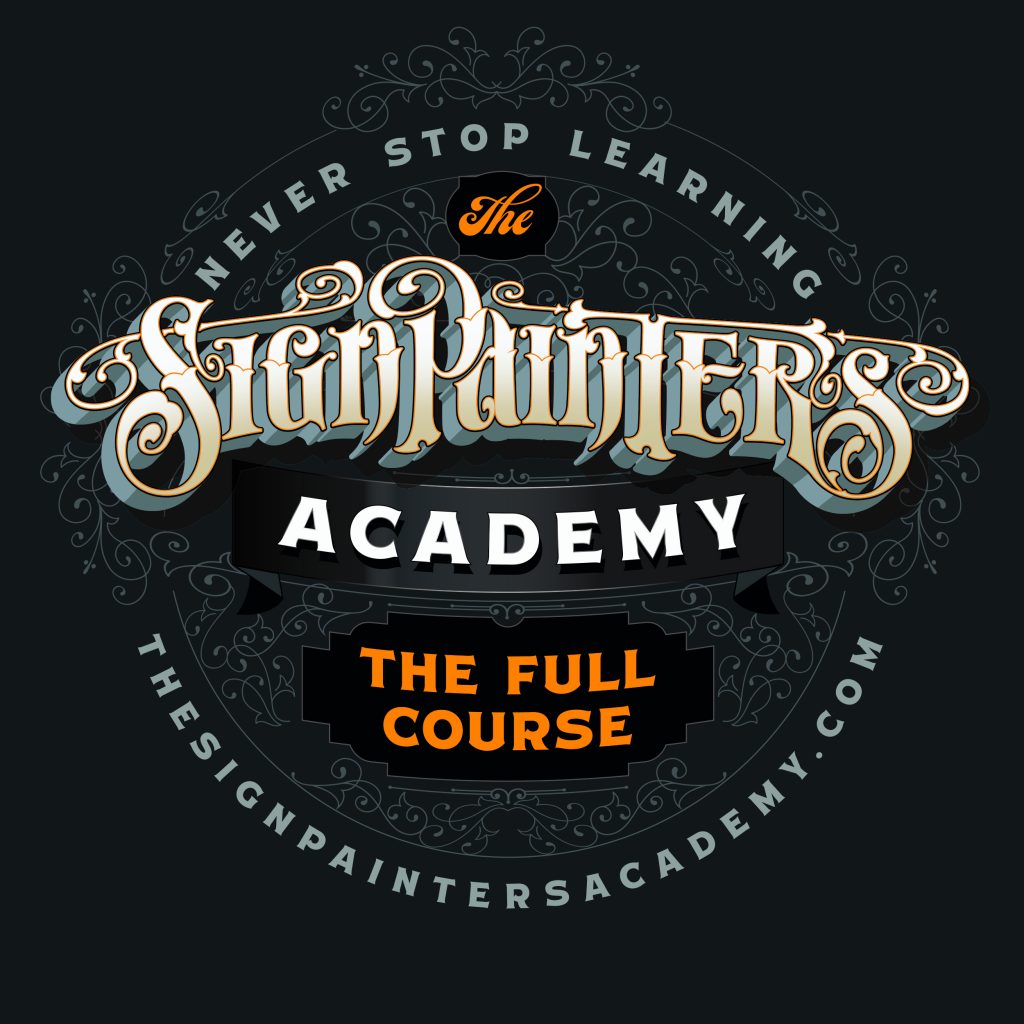 £
397
For a Full Years Subscription.
……………………
You also have the option to pay monthly for £
47
per month.
PLEASE NOTE THIS IS AN ONGOING SUBSCRIPTION WHICH YOU CAN STOP WHENEVER YOU CHOOSE.

BEGINNERS BOOTCAMP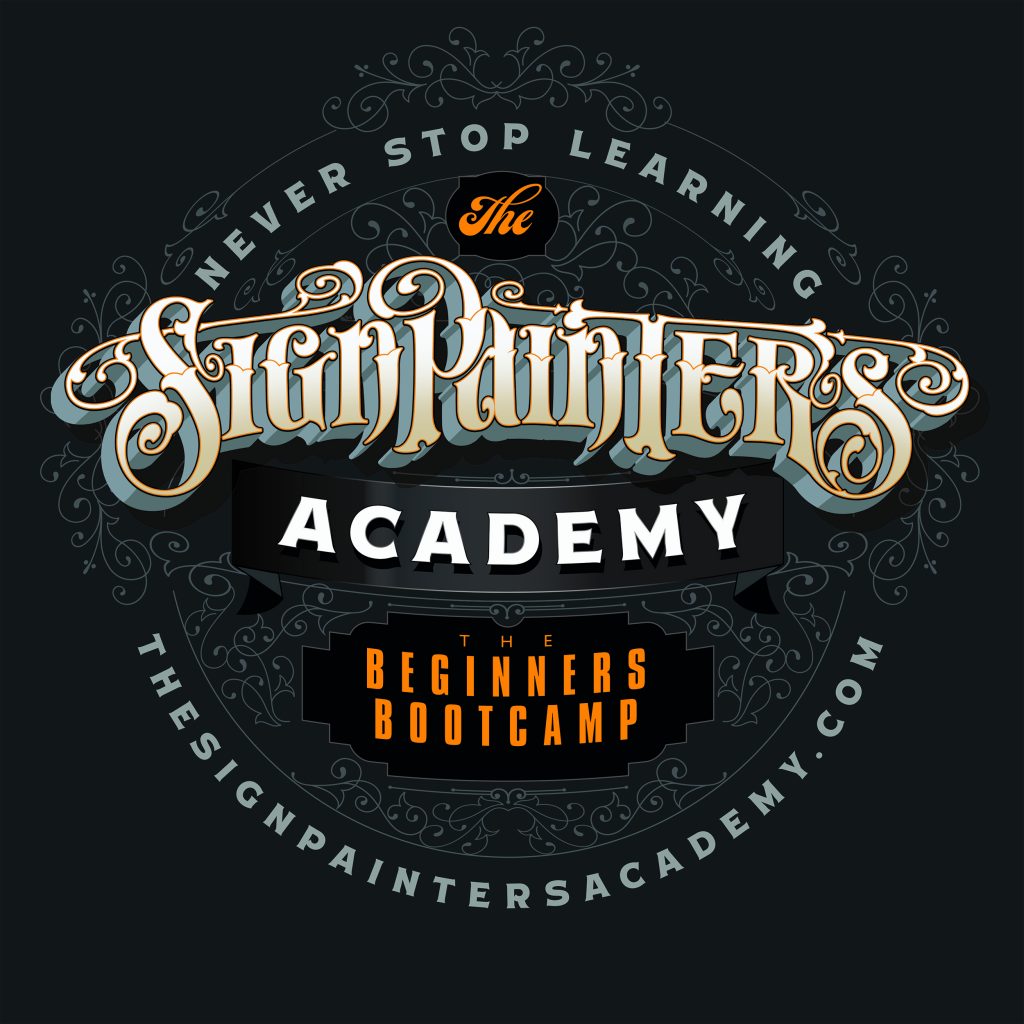 For A Full Years
Subscription.
THE 26 LETTERS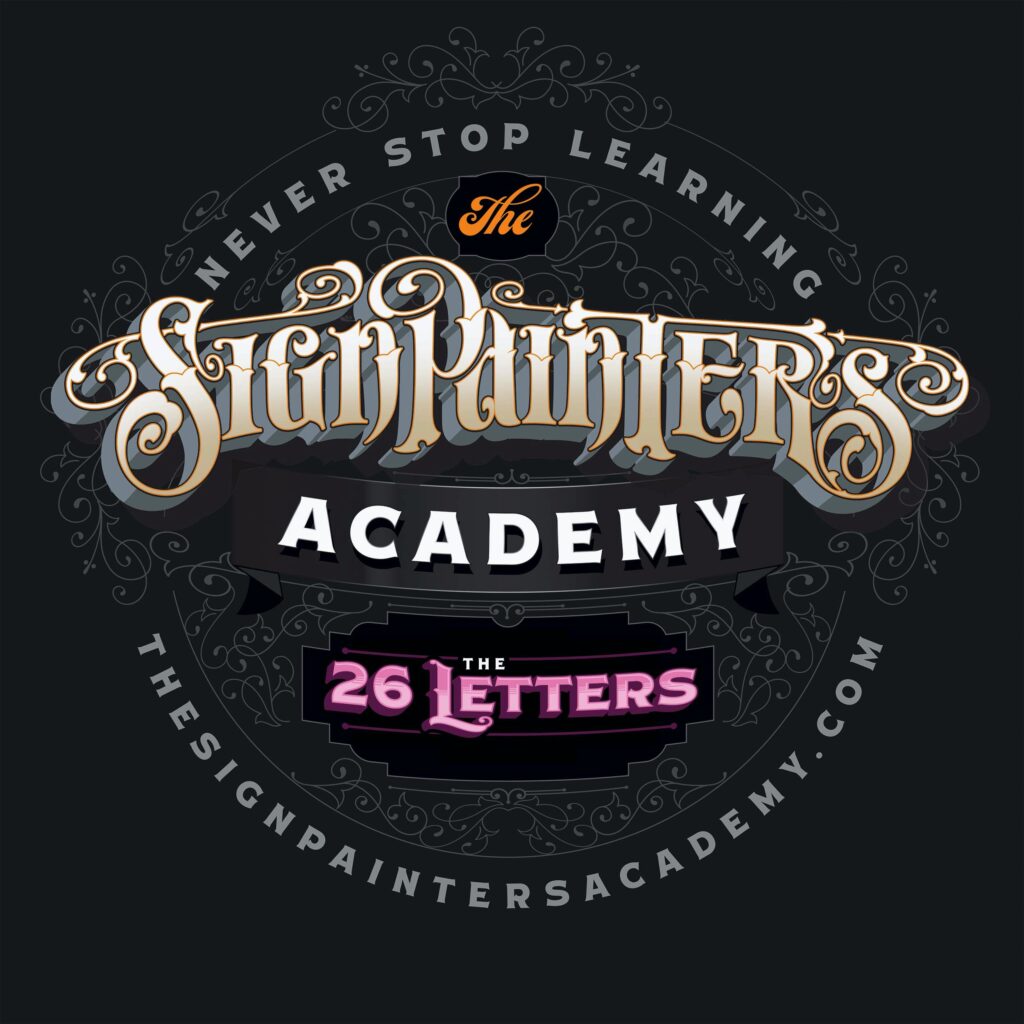 £
147
Introductory
Offer… £
97
Available for a limited number of students.